Westgate creates applications with a rich feature set that is specifically customized to fit your business. These scalable, adaptable, and interoperable applications can aid in the more effective and efficient operation of your company. Our agile and cross-functional teams produce top-notch applications with quick feature releases, scalability, and wonderful user experiences. With our sector-leading application development services, we assist businesses all over the world in creating, managing, and modernizing custom applications employing the most recent technological advancements.
Our application development services include custom application development, ERP Solutions, Enterprise Web Apps, Content Management Systems, CRM , Customer service apps (incl. call center & self-service solutions) and various other Applications helping businesses to grow.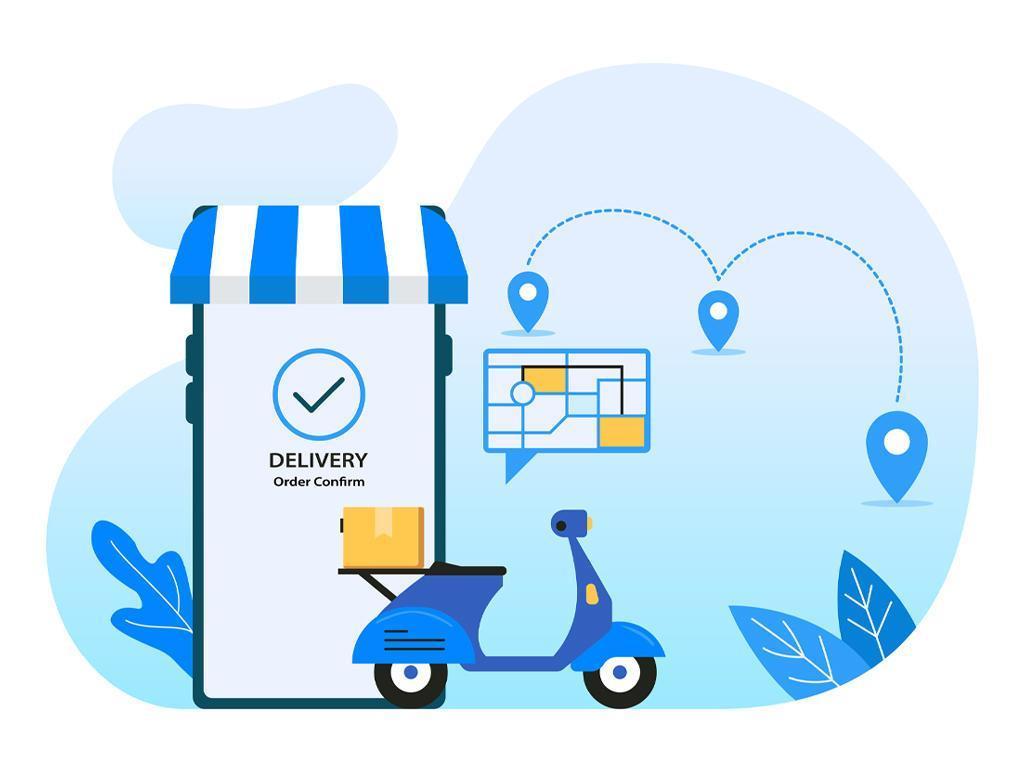 It's hardly surprising that custom mobile app creation is becoming more and more popular. By effortlessly contacting your consumers on their handheld devices, a mobile app can assist you in generating business and delivering customized messaging.
Westgate develops unique, dynamic, and rich mobile and online applications from design and development to support and promotion. On all major platforms, including Apple iOS, Android, Windows, and more, we provide cross-platform mobile app development and backend system integration.
You can be confident you'll get a top-notch application to support your vision when you use Westgate for your mobile application development needs. Mobile apps are expanding quickly, both for business owners trying to make money and for entrepreneurs utilizing apps as interactive marketing tools.
We support development of multiple mobile application native apps, cross-platform apps, web apps, and Mobile Development Kit clients. Define, manage, and monitor your apps through their entire life cycles.
Businesses are being pushed to become more agile, intuitive, and digital as a result of accelerating technological advancements and shifting consumer tastes. Digitalization is changing business models and processes, making them more customer centric. Westgate is ideally positioned to design, maintain, and change applications to address your business challenges, increase process efficiency, and increase business value. This includes everything from digital strategy to quality assurance.
We manage your brand's complete digital presence with clear ROI (Return on Investment) reporting. By focusing on customer experience and client satisfaction, we deliver measurable results and hold ourselves accountable to ROI. Our digital services includes SEO services, Web Development, Ads management and  Social Media Management services
Westgate provides you best software testing and quality Assurance services to improve performance and make your software more reliable and efficiently. The purpose of our testing service is to avoid the high costs of rectifying faults in software.
Our testing service covers every aspect that enables us to quickly produce a high-quality software, including testing performance and functionality as well as automation, localization, and regression. Using our years of experience in testing and online and mobile app development, we employ the finest strategy, tools, and frameworks that reduce risks, accelerate time to market, and increase your company's return on investment.
Oour test engineers are working constantly to find out any bugs or error before user's do. Our testing efforts are focused on streamlining the entire procedure, from creating the test plan and test cases to assembling a certified team and managing the testing process.We collaborate with your software development team to find solutions more quickly and provide users with a frictionless experience.
Therefore, whatever your software quality assurance needs may be, our team of committed QA experts impart excellent mobile testing, web application testing, website testing, and more to help you provide your users with the best possible user experience.
Cloud offerings are fully managed with the aid of cloud computing carriers and service vendors. The most recognized cloud service is known as software as a service or SaaS. This broad category encompasses a variety of services, which includes file storage and backup, internet-primarily based email, and task management gear. Westgate make it easy to leverage a complete range of cloud carrier providers along with AWS, Google Cloud, and Microsoft Azure virtual laptops. This flexibility allows organizations to scale speedily, making it viable to securely assist hundreds or lots of securely—on any tool and from any vicinity.
Big Data & Analytics Services
Westgate offers advanced integrated customised Big Data Infrastructure Management Solutions, Application Development, and Analytics services across domains in order to help clients optimise income and improve operational efficiency.
To make the process of developing the overall Big Data architecture more straightforward, we have developed a driven, organised, and pattern-based methodology.
Westgate understands the significance of big data, and our clients use it to provide a variety of analytics to help their new products succeed in a variety of sectors. With the help of our market expertise, clients will be able to gather the necessary reports and information from crowd influence, which is determined by looking at consumer user transactions along with social and geographic data. Westgate offers Big Data Analytics, Data Management, Predictive Analytics, Data Visualization and Reporting, Data Migration and Integration, Architecture Assessment and Advisory services according to client's needs.
Westgate helps in leveraging AI & ML consulting and solutions, the opportunities turn out to be endless, in which you may draw new insights and tap into new enterprise revenue streams by making exceptional use of your records. On delivering end-to-end solutions starting with solution design and ending with the deployment of ML-model and integration into the existing or newly developed client environment. Our expertise extends to the entire range of AI technologies including Machine Learning, Natural Language Processing, Speech Recognition, and more. Many businesses inside the artificial intelligence space preserve to work in the areas of technical automation, capturing professional know-how and exploring their know-how in machine-gaining machine gaining knowledge of, Natural Language Processing, information Virtualization, decision management, and robotic technique Automation.
The main services and solutions provided by Westgate for blockchain development span a broad spectrum. We leverage our knowledge and experience as one of the pioneers in the blockchain revolution to offer you the best blockchain development services.
We serve a wide range of industries with our extensive portfolio of blockchain app development services. To promote growth and quality, our services ensure all corporate processes are transparent, effective, secure, and automated. We also regularly upgrade our knowledge, talents, and expertise to stay on the cutting edge of the quickly developing blockchain market in today's world.
 We layout disbursed ledger era for both public and personal blockchains, consisting of custom tokens, character nodes, hash algorithms, and architectures. Our consensus protocols offer templates for proof of labor and definition, lowering double-spending errors and the need for obsolete third parties.